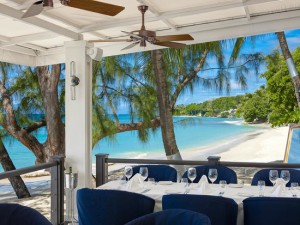 Dining out in Barbados and enjoying a great meal on the island is never a problem, whether you want fine, upscale dining in order to celebrate a special occasion, or something local and very casual. You will find virtually every type of cuisine on Barbados.
Although most west coast private villas include a dedicated cook or chef, you may wish to experience some of Barbados' world class restaurants as well as local fish frys and beach barbeques.
We know the best restaurants in Barbados , which restaurants are hot at the moment and which restaurants are living off of yesterday's accolades.
Browse our directory of recommended Barbados restaurants.  Find a great place to eat in Barbados, whether it is waterfront dining, delicious seafood, local Bajan or Caribbean cuisine.