Stream Bar & Restaurant, Worthing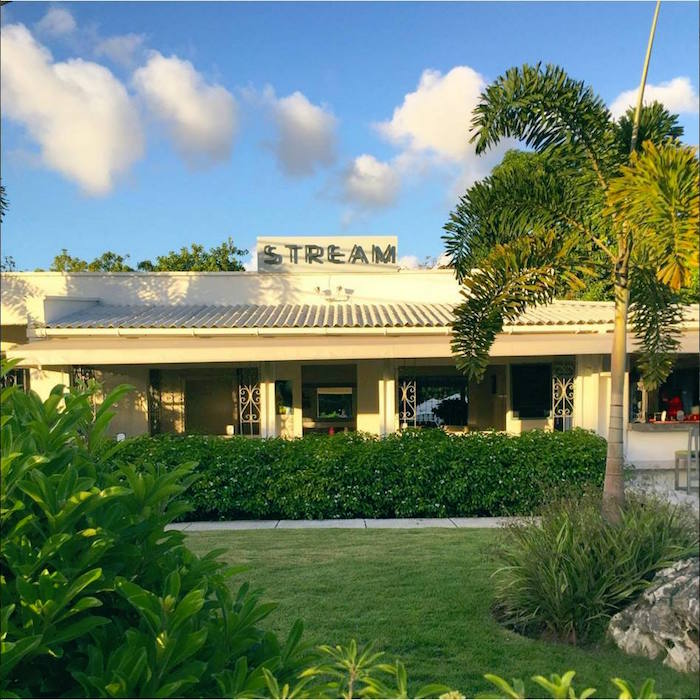 Hours: Summer Season: Daily from 5pm to 10pm
Phone: (246) 427 0715
Visit Website
Stream Bar & Restaurant, located on the main South Coast road adjacent to the Graeme Hall Nature's Sanctuary, is a reincarnation of the original 39 Steps restaurant in Hastings. Stream offers a delicious menu selection ranging from upscale international cuisine to local dishes in a casual and friendly atmosphere at surprisingly affordable prices. The full service bar starring talented mixologists is a must visit.
From a local's perspective, dining out on the South Coast of the island is usually a casual affair, from cheap and cheerful with a lively bar scene to the fish fries of Oistins and roadside pop-ups. Even the several upscale South Coast restaurants with true fine dining menus tend to be more laid back in terms of both decor and ambiance than say their West Coast counterparts. Stream is a little bit of both. While the service is casual and informal, it is nevertheless professionally attentive and genuinely friendly.
Stream offers a rarity for South Coast restaurants: its own large well lit parking lot with a direct entrance through a courtyard. The restaurant is very popular among locals and visitors alike— the high quality of food and very affordable prices is a winning combination.
The menu includes a wide range of appetisers, tasty and healthy salads, a good selection of home made burgers, pizza and pasta, entrees ranging from braised lamb shank to Chef John's signature ribs to unique and well-prepared fish dishes. The wine list features several by-the-glass options with bottles ranging from Bds $60 to $85.
Open for dinner each day during the summer season, and for lunch during the winter season.