Waterfront Cafe, Bridgetown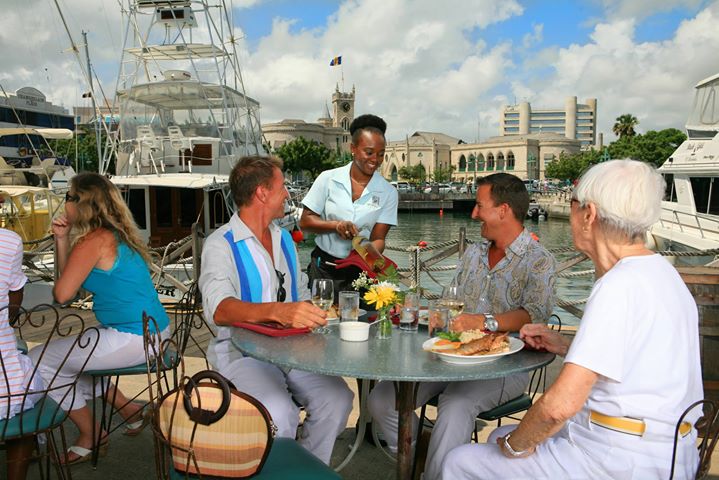 Hours: Lunch: 9am to 6pm Monday to Saturday; Dinner: 6pm to 10pm Thursday to Saturday
Phone: (246) 427 0039
Email: waterfrontcafe@caribsurf.com
Visit Website
Described as an oasis in Bridgetown, the Waterfront Café provides a quality dining experience in a comfortable environment, that is extremely popular with locals and visitors alike.
Situated on the Careenage (Marina) in the middle of Historic Bridgetown the restaurant offers full bar and a la carte menu. Opened in 1984, the restaurant was designed and continues to be run by Sue Walcott. Her relaxed and friendly manner has set the tone for the Café's success.
The intimate bar area has been converted into a delightful lounge. You can relax, meet friends and  enjoy an informal meal in our oversized settees amidst the warm murals and gentle lighting.
After a day of shopping in the City, stop by for a cool drink, even if you do not have time for lunch – it is a great spot to watch the world go by.
Thursday, Friday and Saturday nights feature free live entertainment, with dinner served from 5pm – 10pm and music from 7:30pm to 10:30pm. Call for their live entertainment schedule.
Open for lunch each day, except Sunday, and dinner on Thursday, Friday and Saturday with live music from 7:30pm till 10:30pm. Reservations are therefore advised.