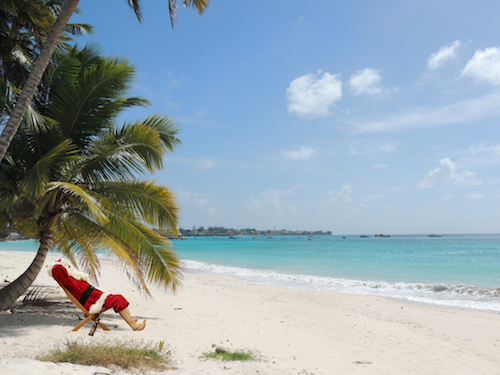 Christmas and the New Year period is peak season in Barbados. Visitors from around the World flock here to soak up our warm sunshine, lay on our sandy beaches and experience our friendly Bajan hospitality.
For those of you who have chosen to swap your winter coats, mittens and snow shovels for swimsuits, sunscreen and palm trees this Christmas, we have compiled a Calendar of Events of what is happening on the island during the holiday season.
Please note that many establishments do not formalise their actual Christmas/New Year programmes until around October each year.  We are now beginning to get some information in so this page is a "work in progress" and you should check back frequently to see the latest updates.
***CHRISTMAS ACTIVITIES***
NISHI: in Second Street, Holetown, on Christmas Eve, December 24th, reservations are being taken for their Christmas Eve with carols night. Last year this was a really special evening with mulled wine, Christmas crackers and English Minced Pies. The regular dinner menu is being offered with lots of nice add ons.
St Nicholas Abbey presents "Carols at the Abbey" with the Royal Barbados Police Band on Sunday December 18th from 4pm to 6pm. Carols start at 5pm. Food and refreshments will be on sale. Please bring a wrapped gift for a child, stating the age and gender. Proceeds will go towards the purchase of equipment for the Queen Elizabeth Hospital's Paediatric Ward and the gifts will be donated to underprivileged children on the island.
The Atlantis Hotel: Presents their traditional Christmas lunch buffet on Friday December 16th, Wednesday December 21st and Friday December 23rd from 12 noon to 3:30pm. Bds$80 and children are half price.
***CHRISTMAS DAY DINING***

Many restaurants are closed on Christmas  Day, with the exception of restaurants within the hotels and a select few presented here:
MULLINS BEACH BAR & GRILL: A 3 course Christmas Lunch Bds$250 (US$125) per person, kids under 12 half price. Reservations required.
THE BEACH HOUSE: Open on Christmas Day, serving a very special and traditional festive Christmas Buffet Lunch between 12 noon and 4pm. Bds$235 per person, children 12 and under $75. Reservations are essential.
THE CRANE RESORT: Buffet Lunch from 12 noon to 3pm, Bds$160 per person with live steel pan music. For dinner they are offering a four course menu with wine pairing, Bds$160 per person. Reservations are necessary.

THE HILTON BARBADOS: Christmas Lunch at The Lighthouse Terrace on December 25th, from 12:30pm to 3pm, Bds$165 per person. Or Christmas Dinner at The Lighthouse Terrace from 6:30pm to 10pm, Bds$180 per person.
The Tides Restaurant: Closed on Christmas Day.
The Cliff Restaurant: Closed on Christmas Day.
The Cliff Beach Club: Closed on Christmas Day.
Cin Cin by the Sea: Closed on Christmas Day.
The Mews: Closed on Christmas Day.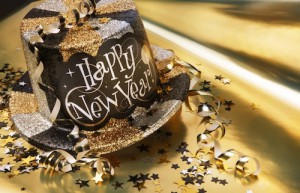 ***NEW YEAR'S EVE DINING***

Old Year's Night as it's known in Barbados, is a special evening for locals. Typically the celebration lasts until dawn with the brave and hearty heading to the East Coast for sunrise. Here's what we've found going on that night:
NISHI: In Second Street, Holetown: enjoy a welcome glass of bubbly on arrival followed by a five course dinner and live music by Virtuosity in the courtyard. Bds$560 (US$280) per person, inclusive of service charge and tax, hats, noisemakers, party favours.
THE MEWS: a 5 course dinner special, Bds$400 (US$200) per person, inclusive of VAT, plus 15% service charge. View their menu here.
MULLINS BEACH BAR & GRILL:  a 3 course set menu, drinks extra, Bds$200 (US$100) per person. Last order are 9pm and the bar closes at 10:30pm They are not staying open to welcome in the New Year. However, they will be one of the only bars open for breakfast on New Year's morning.
THE CLIFF RESTAURANT: presents Pirates of the West Coast with a gala buffet from 8pm, DJ and dancing till the morning, fireworks, party favours. Select champagne, wine and spirits are included. Bds$1,700 (US$850) per person.
THE CLIFF BEACH CLUB: Champagne and Canapes Party with DJ D.Luxe and DJ Chilly, full bar all night. Bds$750 per person.
THE TIDES RESTAURANT: Chef and Owner Guy Beasley is preparing a 7 course meal set, Bds$950 (US$475) per person, inclusive of VAT and 10% service charge, and includes party favours, balloon drop at midnight and a 4 minute firework display, DJ entertainment until 2am.
THE BEACH HOUSE: in Holetown will be staging their New Year's Eve Masquerade dinner and dance. Masks will be provided. The evening starts at 7pm with a champagne reception, followed by a "Wonderland of Taste" dinner. There will be fireworks at midnight and dancing till late with international DJ Emiro. Bds$475 per person, children 12 and under $100. Reservations are necessary.
CIN CIN BY THE SEA: Details have not yet been finalised but there will be a buffet, the price will be around Bds$890 (US$445) per person and the after party entrance fee will be around Bds$250 (US$125) Early Bird and $300 (US$150) at the door.
FUSION ROOFTOP IN LIMEGROVE: Celebrate New Year's Eve 2017 with Fusion Rooftop's 5 course meal, inclusive of a glass of bubbles on arrival. Enjoy live music, DJ entertainment, a panoramic view of the fireworks, party favours, noise makers and more for BBD$550/person with VAT and service charge included (limited tables available). For non-diners, the After Party is BBD$200.00/person and includes Merlot/Sauvignon throughout the night with bar snacks (limited space available). Their Special Menu is to follow shortly.
THE HILTON BARBADOS: "Light it Up" with dinner, drinks and party from 7pm to 3am. Bds$325 per person. An evening filled with food, drinks and to entertainment from: Frank Mosbaugh of the original Ivory band, Biggie Irie, Mistah Dale and the Strategy band. At midnight the ever spectacular fireworks display.
THE FAIRMONT ROYAL PAVILION: Enjoy a sumptuous 6 course dinner by Executive Chef Kirk Kirton. Live Entertainment from 7:30 PM – Soft Guitar and Champagne Band – party favours – spectacular fireworks at midnight. Reservations are necessary.
THE PARTY by Harbour Lights – this year, party under the stars at Indian Pond in St Joseph, with Bubbly and Shot Bars, Coffee and Espresso bar, two dance floors all night – Jaipur featuring DJ Rebel and other select DJ's, and Bombay playing 80's, 90's and now music, plus an incredible fireworks display at midnight. Bds$235 for the first 400 tickets. Strict age limit.
DIPPERS BEACH BAR at the Barbados Cruising Club presents their Masquerade Ball from 9pm to 2am, drinks free; DJ to be advised. Dress up as little or as much as you like. Masks will be provided with ticket*. Face painting free at the party. *150 Black Masks, 150 Silver Masks – first come, first served – or make your own. Tickets on sale at Dippers and Paddle Barbados, Bds$150.
THE CRANE RESIDENTIAL RESORT: The evening features a sumptuous dinner at the L'Azure Restaurant and live entertainment in the Crane Village. Bds$225 per person inclusive of a welcome cocktail, glass of sparkling wine and Crane's signature handcrafted trufles.
NARU RESTAURANT AND LOUNGE on the south coast is offering a tempting 3-course dinner, including something for the sushi lovers, along with live entertainment, Bds$200 per person.
LOBSTER ALIVE: say goodbye to 2016 and welcome 2017 on the beach at Lobster Alive with smooth jazz featuring the Roger Gittens Quartet and Dixieland Jazz Band. Cover charge is Bds$100 per person and featuring Lobster Alive's fantastic a la carte menu, a selection of champagne ranging from $65 to $290 along with fireworks at midnight. Limited seating.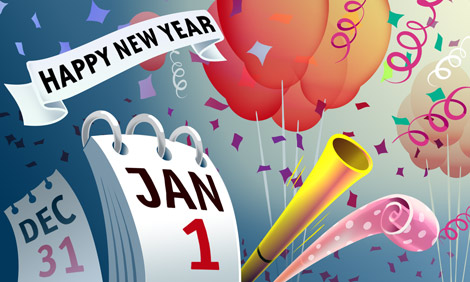 ***NEW YEAR'S DAY***
MULLINS BEACH BAR & GRILL: open for breakfast at 9am, no reservations required. Mootown will be playing in the afternoon.
 Updated: December 22nd 2016