OUR PROMISE TO YOU
We'll find you the right holiday villa to suit your requirements, style and budget
Meet The Owners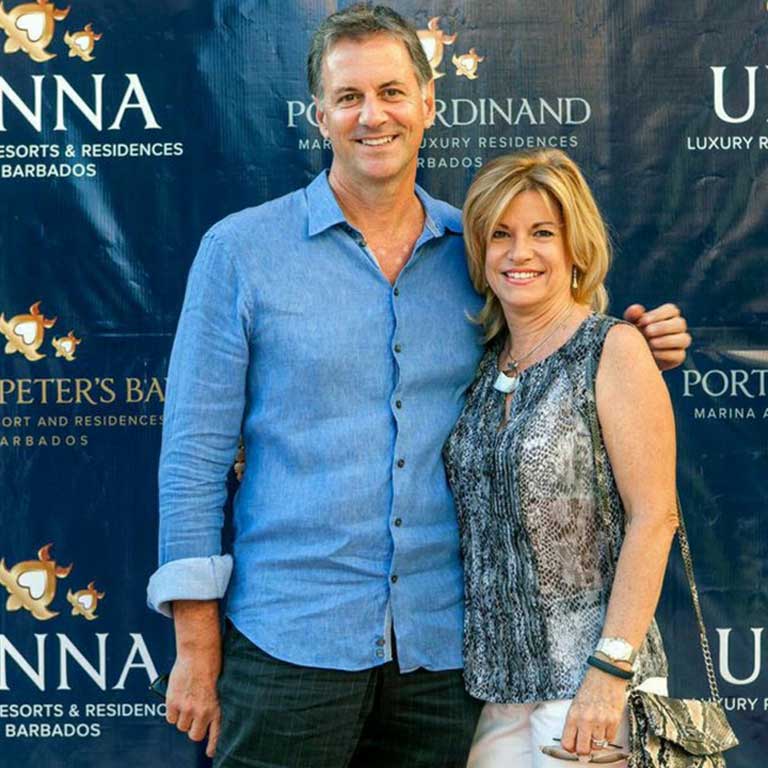 BarbadosBarbados.com is owned and operated by the husband and wife team of Carolyn (a Bajan) and Wilfred (Billy) O'Dell.
Frequent travellers ourselves, we truly understand the needs of our discerning clients.
We know Barbados. We are proud of our reputation of providing personalised attention and world class service to our clients. Each and every property we recommend has our personal stamp of approval.
We respond to every request personally and will provide an insider's perspective to any questions you may have regarding your Barbados vacation, villa rental , dining & restaurants, entertainment, or planning your wedding in Barbados. We will also offer you many holiday villa specials throughout the year.
Start planning you perfect beach vacation, and reserve a Barbados villa today!
Rent a Villa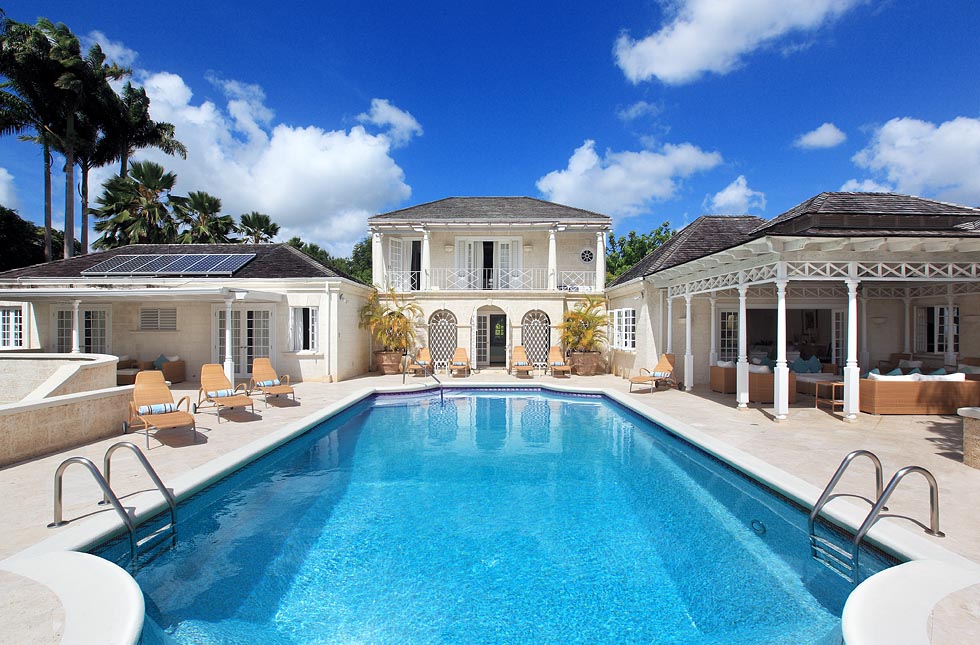 Your destination is Barbados, and you are seeking the best holiday villa rental accommodation from the best available source, but you are perhaps a bit uncertain about visiting a place where you have never been?
With so many choices of villas for rent on the internet, and the many websites all offering villa holidays in Barbados, there are many advantages of booking your island vacation with BarbadosBarbados.com.
Barbados offers some of the most magnificent villa rentals in the Caribbean. Our selection of villas includes 7 bedroom exclusive private estates (Bon Vivant), luxury 5 bedroom beach front villas (Sandalo), 3 bedroom affordable condos (Palm Beach), the perfect family villa (Villas on the Beach) and villas suitable for weddings.
All of the holiday villas listed on our website have been personally inspected and selected for their high standards and our experience with the staff and owners. We are familiar with each and every villa listed.
Weddings
If you prefer to avoid the large, formal affairs that are often expected by family and friends back home, say "I Do" in an island paradise with palm trees swaying, the sunset as your back drop and the sweet sounds of a live steel band serenading you during your perfect Barbados beach wedding.
Activities
Our service business was created with the discerning traveler in mind and we will offer you our suggestions for things to do in Barbados that suits your interests and budget. We know Barbados, and are happy to share the best of the island with you: from villa rentals, island tours and fishing charters to the best Barbados restaurants and nightlife, even wedding planning ! We don't hurry through the day in Barbados, and we encourage our visitors to enjoy our island at the same leisurely pace while on their vacation. See the island for yourself, cruise the gentle waters and enjoy a beautiful sunset.
Dining
Barbados is also home to some of the finest restaurants in the Caribbean, serving gourmet island cuisine. Dining in Barbados can be a casual beach barbeque and local fish fry or an award winning international cuisine experience. We will use our extensive network of contacts to ensure your Barbados dining pleasure is met. When you visit Barbados we will be happy to recommend where to eat and provide reviews from basic local spots to world class haute cuisine. Whether you seek barefoot sunset cocktails or a stylish and sophisticated ambiance, Barbados combines the best of both worlds so eating out in Barbados will be an unforgettable culinary experience.
Weather
Barbados weather is mostly sunny and fair with warm days, cooler winds and cozy nights. Average daytime highs are 75 – 85 F. Temperatures vary very little between summer and winter. A typical daily weather forecast reads, "fair to partly cloudy with a few scattered showers".
Enjoy your Caribbean beach vacation in a paradise that promises over 300,000 hours of sunshine in a year. Start planning your Barbados vacation today. Need help planning? Please contact our concierge service , and we will help you book a perfect beach getaway.
Your Next Vacation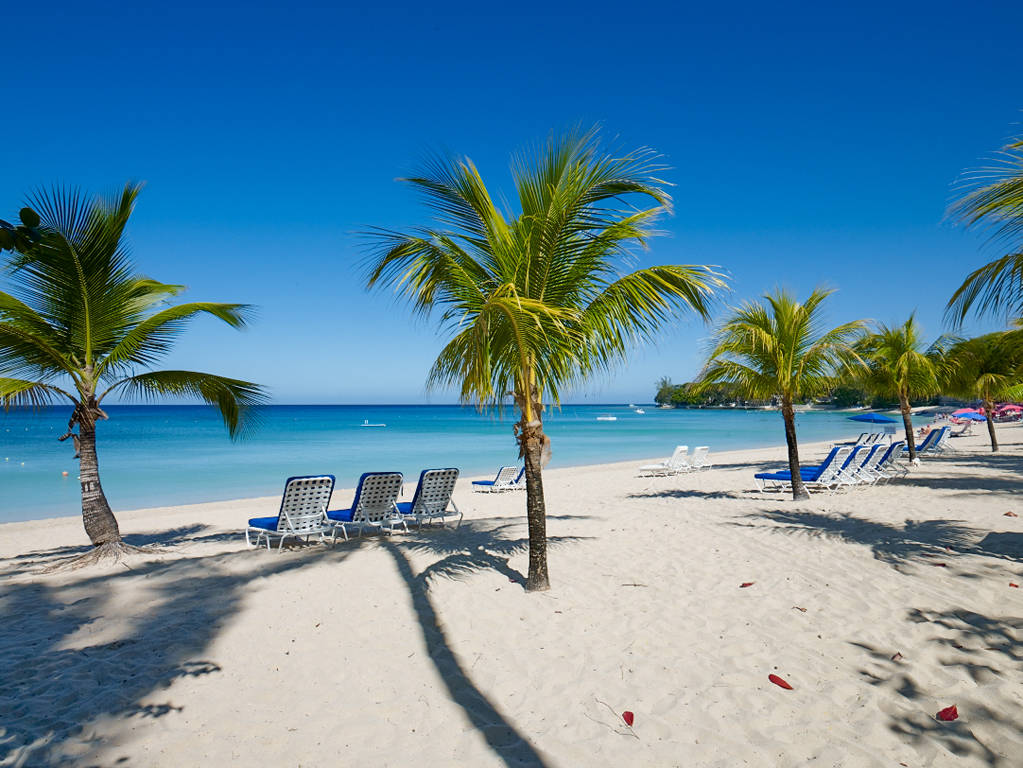 Enjoy a relaxing Barbados vacation. Rent a villa in Barbados and experience paradise on earth. Welcome to our island Barbados, where summer never ends. As one of the Caribbean's premier destinations, Barbados offers far more than just sunny days, sparkling blue waters, and white sandy beaches. It is an island where the emphasis is on an enriched quality of life and a sense of calm during unhurried days. Rich in history, the English and African influences provide an interesting variety of architecture, cuisine, music, and art.
Barbados also offers a variety of local and international sporting activities. Pay us a visit to experince the best the Caribbean has to offer. Indulge your body and soul with luxurious beaches, spas, and private training lessons. Listen to local music and stop by art galleries. Have fun withe the whole family or plan a romantic vacation for two. No matter what your dream vacation is, Barbados has it all! Take a glance at our private luxury vacation houses to start planning your dream getaway.
Flip Key
We list 13 properties on TripAdvisor / FlipKey. There you will find several guest comments on various rentals.
A beautiful little villa right on the beach, just next to Mullins Beach bar. A lovely little house with two bedrooms, both equipped with queen size beds. The beds are nice and firm and gives you a good nights sleep.

The outside is just amazing. 4 great sun beds(very comfortable) and you get to choose from shade and sun thanks to the big palm overhanging the porch. There are stairs leading straight to the beach and reef. You also have a nice dining table under the roof. The sunset is amazing from here.

Once you hit the beach you can choose from regular swimming over sand or grab your snorkel gear and hover the reefs. I spent hours snorkeling. There's no end to the wonderful amounts of different fish and life around the reef. I even got to swim right next to a turtle 30 feet from the house! But what really makes this place and stay so incredible is Linda. She's the housekeeper/cook. As happy as can be every day and so helpful, yet discreet. Here cooking is second to none and she takes care of everything and anything you need. She cooks two meals a day and takes care of all laundry, ironing etc.

Mullins beach (and Sunset Reach) is located right next to the road, so there is some noise from the road. But to us this was no problem. The sounds of the water washing up on the reef is far more present and thus makes it a lovely place to be. We worried a little bit about this when we rented the place, but thankfully it didn't prove to be annoying.

The Mullins beach bar attracts all kinds of watersports sellers (they seem to operate individually). You can choose from jet skiing, wakeboard, tube, glass bottom boats etc. The sellers are friendly and don't bother you unless you seek them.

In general the people on the island are extremely friendly and helpful. A big reason why our stay here was so great. Barbados is paradise and Sunset Reach met all our hopes and dreams. Don't even think about it, just go there! We booked our stay and several activities like rental car, surfing and diving through Carolyn. She can be found at BarbadosBarbados.com. Great service and always available. She'll make your booking and stay here so much easier and stress free!

Higson – honeymooners
Norway
June 2016

Thank you for all your help with Howzat! – we had a lovely time there with the Graham's. Heather the cook was a huge asset so thank you for organising her.

December 2015


Beacon Hill 305 Penthouse is a perfect location, close to stores/restaurants. Gorgeous property with luxury and comfort. Excellent service. We liked the choice of two rooftop pools, one smaller and one a little bigger. Kitchen had everything to make great meals. The view was breathtaking and we watched the sunrise and set every day. The security of the building was top notch. We felt very safe and comfortable. It was very quiet and tranquil. Both Carolyn and Kerri were very professional, caring and attentive to our vacation and our needs. Just lovely to work with. I highly recommend this property to anyone.
April 2016

Renee and friends, Massachusetts, USA

When booking a holiday over the internet and transferring large amounts of money, one is always a little apprehensive, so to anyone reading this and thinking of booking with Carolyn at BarbadosBarbados – go ahead, you could not be in safer hands.
February 2016

Wow, what am amazing place in a perfect location. Our first time to Barbados – to meet our son after he rowed across the Atlantic. I spent days looking at different accommodation and believe I chose the best! Extremely well equipped, the apartment had a great feel. It was lovely to meet Gary when we arrived and I'm sure we will be back.

February 2016
Palm Beach Condos 108

We had another amazing stay at Palm Beach 108. Andrew learned how to swim and Ava doesn't want to leave. You have a beautiful place and we cannot wait to come back. Thank you so much.
March 2016
View All Testimonials